Orienteering Returns!
We are very excited to announce our first event post- lockdown. The event will be organised in accordance with British Orienteering COVID guidelines and is unfortunately limited to 30 pre-entries in line with Welsh Government rules.
Event date: Sunday 16th August 2020
Location: The Blorenge, Keepers Pond Carpark, NP4 9SR
https://goo.gl/maps/sEaf4ibocw6RsJJz9
Start times: 18:00-19:00 (your exact start time will be allocated when you enter)
Event format: 1 hour Score – you have 60 minutes to find as many checkpoints before returning to the start/finish. Some of the checkpoints will form a easy loop for beginners.
Entry fees: £6 Adult/£3 Junior
Pre-entry only via Fabian4 http://www.fabian4.co.uk/default.aspx?EventID=2649
Entry limited to SWOC members only until midnight on Monday 10th August. From Tuesday 11th August open to other club members – space permitting From Thursday 13th August open to anyone – space permitting.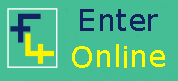 The event area is open moorland, please bring whistle and waterproof jacket which may be compulsory in the event of bad weather. Dogs must be kept on a short lead at all times.
Organiser: Ian Kennett