Saturday morning local event for all ages and abilities – Entry in advance only
Venue: Hailey Park, Start/finish will be in the carpark at end of Radyr Road, CF14 2FU
Start times: 10 – 10.30 am
Entry: In advance at Fabian4. Limited to 29 in line with Welsh Government Guidelines. Unfortunately at present (6/10/20) this event will only be open to competitors living in the Cardiff area.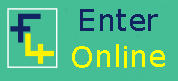 Entry Fees: £6 Senior, £3 Junior, Non-members + £2/£1 (you can join swoc here)
Courses: 3 courses to choose from; Short ~2.5km easy for beginners/juniors, Medium ~ 3.5km, Long ~ 5.5km. Short and medium will be entirely traffic free within the park, the long course will venture outside of the park and so is only open to over16's.
New to Orienteering? This event is run (or walked) as a time trial format. At the start you will be given a detailed map of the park with a series of checkpoints marked on it. You will need to find the quickest route between each of the controls e.g. start-1-2-3-etc, at each checkpoint there will be a small marker and timing unit to 'dib'. On finishing you will receive a printout of your time and results will be posted on the SWOC website so you can compare your result with others.
Safety: A detailed risk assessment has been carried out. Orienteering, an outdoor individual sport, run as a time trial is intrinsically a low risk sport. This event will be run in accordance with British Orienteering COVID guidelines. Please do not attend if you are feeling unwell or have been advised to isolate. Hailey Park is popular with dog walkers, cyclists and is also used by other groups on a Saturday morning – please be courteous and adhere to social distancing. There will be several areas of out of bounds (rugby pitches) marked on the map in purple hatching you must not cut across.
Thank-you to Cardiff Council who have given permission for this event to take place.