60min evening street score using MapRun.
One hour challenge around the streets and paths of Whitchurch and adjacent areas using the MapRunF app.
Bored of running the same route? You have 60 minutes to find as many checkpoints marked on the map before getting back to the start. Beginners and newcomers welcome.
VENUE: Whitchurch – Carpark behind the Fino Lounge, off Mervyn Rd, CF14 1DA . Registration will be a white VW camper in the North end of the car park. Streetmap Link.
Starts from 6.30 – 7pm. To ensure social distancing the event is run in a 'time trial' format with 1 minute intervals between competitors, you will be allocated a start time when you enter.
ENTRIES: Limited to 30 unless Welsh Government regulations change. U11 do not count towards the entry limit but have to enter online as well.
FEES – £3 Adults, (+£2 non-British Orienteering members), £1 U16 . Pre-entry only on Fabian4. U16 have to be accompanied by an adult who will also have to enter the event. Entries in advance initially for SWOC members but opening up to all comers from Wed 9th Dec. You can enter up until 6.30pm on the day of the event if there is space.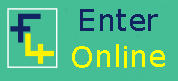 All you have to do on the night is identify yourself to the organiser, collect your map and start.
Bring – phone, torch, pen and hi viz to wear. Some paths may be muddy and slippery.
There is a guide to using MapRun here.
Detailed instructions: You have 60 minutes, and a map with 30 checkpoints to visit.
Your goal: to score points by visiting checkpoints. Score as many points as you can, and get back to the start within the time limit.
You can choose which checkpoints to visit, in any order, via any route.
Checkpoints are mixture of road junctions and path junctions and have between 10 and 30 points awarded. Controls 1 – 10 are worth 10 pts, 11 – 20, 20 pts , 21 – 30 are 30pts . Penalties for being late back are 10pts per minute !!!
The event is timed and checkpoint visits recorded using the MapRunF app. It helps to download the app beforehand but we can provide full instructions before you start.
Speed is an advantage, but the fastest runner won't necessarily come out on top. It'll take smart planning to find the shortest route worth the most points