This is an exciting urban race series with a twist around the streets, paths, alleys and parks. There are no set routes, we provide a detailed map showing a series of checkpoints around the park, you choose your route to get from start to finish as fast as you can. Run or walk it doesn't matter just get outside and have fun.
Information for all rounds
All events are entry in advance only, entries close when full or on the morning of the event.
Starts between 6-7pm. You will be allocated a 1 minute slot when you enter.
COURSES
Note: course lengths are straight line distances between all the checkpoints; you could run up to 50% more than the stated distances.
Easy 2km – Traffic free, great for novice juniors
Medium 3km – Traffic free, for improving juniors or adults wanting a shorter option
Long 6km – Over 16's only
ENTRY IN ADVANCE ONLY!
Junior members £ 2
Senior members £4
Junior non members £3
Senior non members £6
Families £10 (plus non member supplements £1/£2)
Family groups going round together should enter 1 Senior member only. Extra maps are available @ £1 for other members of the family.
Enter via Fabian4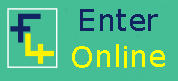 TERRAIN
Expect to be exploring the parks and woods, it may be muddy! The long course will venture outside the park on nearby streets.
MAP
Pre-printed on A4 waterproof paper, scale 1:5000.
Event will be organised in accordance with the British Orienteering covid safe guidelines. Please arrive ready to take part and leave soon after you finish. There are no toilet facilities or refreshments provided.