An opportunity to run on one of the UK's premier karst limestone sinkhole terrain, rising to over 600 m elevation, with very tricky micro-navigation, and stunning views over the Brecon Beacons. Previously used in Croeso 2008, Harvester relay 2009, SHI 2011, JK2014 and Welsh Long champs 2021. Previous map here.
VENUE; Merthyr Common
GR SO100151, W3W ///candidate.suddenly.jousting
Access is only via Trefil village, NP22 4ES, then follow track over cattle grid and on for 3.5km. Parking on the side of the track, adjacent to finish. Please be aware of other visitors & bikers who also use the track, and may want to continue through the parking area
Start is 1.3 km further along the track
Whistles compulsory. Please respond if you hear anyone blowing their whistle.
Cagoules may be compulsory in the event of bad weather/ poor visibility. If so, signs will be on display in assembly
COURSES/CATEGORIES
Yellow –2.5km simple navigation for beginners and juniors
Orange – 3.5km improvers and novice adults
Green – 5km challenging navigation, experienced competitors only
Blue – 7km challenging navigation, experienced competitors only
Start times: 10.30am – 12
Entry on Fabian4, closing 23.59 17/5/22.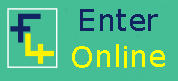 No entry on the day
£3 Juniors & Students, £6 Seniors. SI hire £1
Organiser Matt Whipple